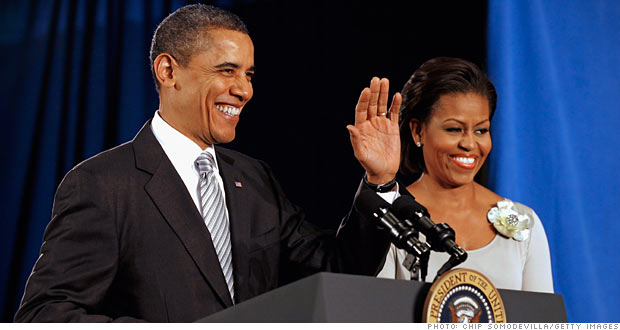 Your Black World  Reports
It appears that the Obamas earned two-thirds less this year than they did last year.  According to their tax returns, Michelle and Barack Obama earned "just" $1.7 million this year, after earning $5.5 million last year.  The family also gave 14% of their income to charity.
The decline in income is due to the fact that President Obama's books, "Dreams from My Father" and "The Audacity of Hope" are not selling as well as they did in the past.